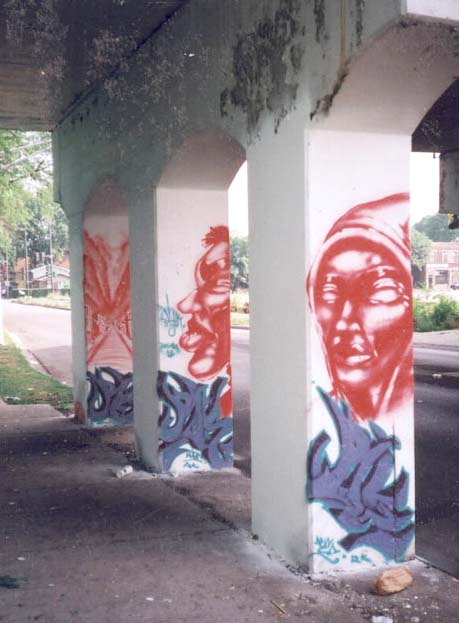 Chicago

I lived in an apartment
shaken daily by the el train
There's a blue cloud over the lake over
the whole city.
The fog rolls off just like Sandburg described.
The cathedral stands tall against bleak
winter,
the pizzerias number nine on one block
the graffiti changes each year.
There is only the sound of the train
on the tracks, the rattle of old doorframes
Years and years of history.
walk down to Navy Pier and watch
the tourists glaring at Oprah's penthouse
watch the tugboats hooting to each
other over the water, screaming like
the gulls.
The Chicago of my parents sounded of
blues, jazz, riots, sadness, dogs barking,
men falling.
The Chicago of my childhood is filled
with sunlight, zoo walks and the timidity
of first steps.
And now, there is a rough beat
pushing us forward through these urban
streets, no longer mine, someone else's.
thump throughout the foundations
of cities, moving like stampedes,
angry, fighting, possibly praying.
We can't even see each other anymore.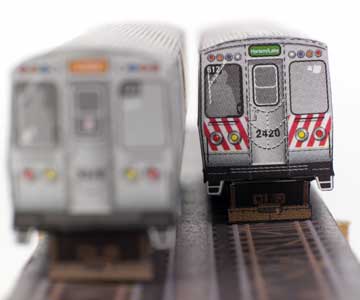 Chicago of my dreams, you filter
through to me in this rainy Georgia suburb.
I miss the truth of cities, dirty old cities.
I miss the exact nature of humans
dwelling too close, living every minute
in the beat and shaking of elevated tracks.
the honesty of the streets
is the juxtaposition of where I sit.
But I know where I come from.
And we come from dirty streets of smoke
and graffitti and blended skins
and hope, and life, and something
bigger than either one of us.
Let's go back, baby.
Let's go home, baby.
Ah. We're gonna ride that train together.